Situation professionnelle
Souhait professionnel
Poste
Responsable style et/ou collection
Experience
Plus de 10 ans
Rémuneration
entre 55K et 100K€
Type de contrat
CDI, CDD, Free-lance, Autres
Mobilité
Indifférent - Indifférent
Fonctions
- Stylisme et Création
- Développement produit/Direction de Collection

Secteurs
- chaussure
- linge de maison
- décoration

Résumé
LOOKING FOR A NEW CHALLENGE IN HOME/LINEN/INTERIOR or FOOTWEAR/LEATHER GOODS/ACCESSORIES.
With over 12 years of experience in design and product development, in luxury, high-end and mass-market companies, I have a dual expertise in footwear and leather goods. I would ideally today offer my skills in a field that is dear to me: home interiors/ textile.

SKILLS:
COLLECTION DIRECTOR - PRODUCT MANAGER:
- Organisation of collections: planning, collection plan & rate of offer in shops, sales analysis;
- Competitor monitoring;
- Direct relationship with customers, licensees and suppliers worldwide;
- Recruitment & management: freelancers, juniors and interns;
- Presentation of collections to sales teams and franchisees, sales guideline;
- Interviews for the press.
DESIGN:
- Brand identity: definition of DNA, identity elements;
- Trends/themes of the season;
- Creation of complete collections of accessories: mood boards, color range, lasts & heels volumes,
materials, hardware, patterns/graphics, technical sheets;
- Hand sketches and CAD.
PRODUCT DEVELOPMENT:
- Materials & embellishments sourcing;
- Product development in France, Italy, Portugal, Brazil and Asia (China, Taiwan, India),
- Picking.
Expériences professionnelles
Design and collection director
PARALLELE PARIS , Paris - CDI
De Janvier 2017 à Avril 2019
Product management, organisation and design direction of collections.
Two collections a year; 55 to 60 styles (250 references) per collection.
Senior design project manager, leather goods and footwear
ATELIER DU SARTEL , Paris - CDI
De Juillet 2015 à Août 2016
Clients : Delpozo, Guy Laroche, Dissona, Vincis'.
In charge of design and development of bags and shoes collections for international brands.
Footwear designer
Groupe VIVARTE , Paris - CDI
De Mai 2013 à Juin 2015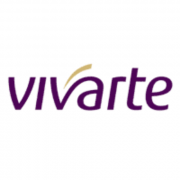 Brands : CJ JOURDAN, French Manufacture, A by André for women; Liberto and P by Pataugas for men and boys.
Participation in the definition of the new product offer of La Halle: creating exclusive brands, from DNA to product.
In charge of about 300 ref/season.
Footwear/leather goods/belts/luggage designer men/women
UNIVERS MODE , Paris - CDI
De Mars 2012 à Février 2013
Clients: licences Marie Claire international, Acuitis, Première Vision.
Design of complete collections of accessories.
Projects for professional fairs: color consultation for Première Vision Paris.
Interviews and press conferences on international trends.
Accessories designer and product manager for men, women and kids
ADM BEAUTY , Courbevoie - CDI
De Avril 2008 à Février 2012
Clients: Diesel, Armani, Cacharel, YSL, Stella McCartney, Lancôme, Lise Charmel, Etam, …
Creation of bags, pouches, small leather goods, luggage, jewelry, accessories; development (50 to 100 styles/month) and production monitoring.
(Turnover in 2011: € 7.5 million)
Leather goods designer men/women
POURCHET , Paris - CDD
De Septembre 2007 à Mars 2008

Design of 12 lignes of bags and matched small leather goods for FW 2008.
Leather goods designer freelance
GREAT BY SANDIE , Paris - Free-lance
De Mai 2007 à Mai 2012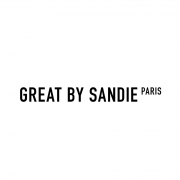 Searches, sketches, and technical sheets (10 to 15 styles/season).
Formations complémentaires
Prépa HEC
Lycée Jeanne D'Arc
2002 à 2003
Year of intensive program preparing for the national competitive exam for entry
to business schools ("prépa HEC").
Construction de collection
IFM - marketing
2018 à 2018
Baccalauréat
Scientifique
2001 à 2002
spécialité physique-chimie
Parcours officiels
ECSCP – Création – stylisme/modélisme – 2006 – Cours spécial en stylisme/modélisme (2 ou 3 ans)

Centres d'intérêt
Cinema: French
Scandinavian
Iranian
independent American and Korean. Photography. Trips worldwide including Latin America and the Middle East. Gastronomy and mixology.