Situation professionnelle
Souhait professionnel
Poste
Responsable style et/ou collection
Experience
Plus de 10 ans
Rémuneration
entre 55K et 100K€
Type de contrat
CDI, CDD, Free-lance, Autres
Mobilité
Indifférent - Indifférent
Fonctions
- Stylisme et Création
- Développement produit/Direction de Collection

Secteurs
- chaussure
- maroquinerie
- décoration

Résumé
LOOKING FOR A NEW CHALLENGE IN FOOTWEAR/LEATHER GOODS/ACCESSORIES or HOME/LINEN/INTERIOR/TABLEWARE.
With over 13 years of experience in design and product development of footwear and leather goods, in luxury, high-end and mass-market companies, I have a dual expertise in footwear and leather goods. I would like today to offer my skills in a field that is dear to me as well: home interiors/ textile/ tableware.

SKILLS:

DESIGN:
- Brand identity: definition of DNA, identity elements;
- Trends and themes of the season: mood boards, color range;
- Creation of complete collections of products: lasts & heels volumes, materials, hardware,
patterns/graphics;
- Hand sketches and CAD.

PRODUCT DEVELOPMENT:
- Materials, accessories & embellishments sourcing (large number of contacts);
- Technical sheets;
- Product development in France, Italy, Portugal, Brazil and Asia (China, Taiwan, India);
- Picking.

COLLECTION/PROJECT MANAGER:
Coordination: organization of inter-department projects with marketing-design-development-production (planning, meetings, follow-up, reporting, reminders, deadlines);
- Organization of collections: planning, collection plan & rate of offer in shops, sales analysis;
- Competitor monitoring;
- Direct relationship with customers, licensees and suppliers worldwide;
- Recruitment & management of designers;
- Presentation of collections to internal staff, sales guideline, TV interviews for the press.
Expériences professionnelles
Studio manager
LOEWE , Paris - CDD
De Janvier 2020 à Juin 2020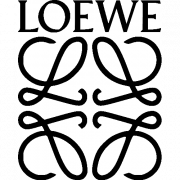 (Fixed-term contract - maternity cover)
Coordination of all departments: AD, design, development, merchandising, communication, PR, legal.
Privileged contact for collaborations with external artists and licenses.
Organization of kick off meetings, fittings, stylings and shootings.
Preparation of documents for meetings, color ranges, reviews. Etc.

Design and collection director
PARALLELE PARIS , Rochechouart - CDI
De Janvier 2017 à Avril 2019
Design direction, product management, organisation of collections, development monitoring (France and Portugal).
Mission: rejuvenate the product offer and set up a collection process.
Achievements:
1-New product offer for a younger target: design (recruitment and management), materials and embellishments sourcing, product development;
2-Creation of tools to organize collections: retroplanning, collection plan, sales analysis tools;
3-Tools for shops: sales and debriefing supports, visual merchandising.
Two collections a year; 55 to 60 styles (=250 references) per collection.



Senior design project manager, leather goods and footwear
ATELIER DU SARTEL , Paris - CDI
De Juillet 2015 à Août 2016
Clients : Delpozo, Guy Laroche, Dissona, Vincis'.
Design and development of bags and shoes collections for international luxury brands.
Project coordination and management of designers (1 to 5 per project).
Travel to customers and suppliers.
Footwear designer
Groupe VIVARTE , Paris - CDI
De Mai 2013 à Juin 2015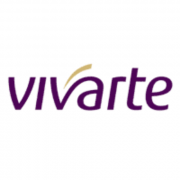 Brands : CJ JOURDAN, French Manufacture, A by André for women;
Liberto and P by Pataugas for men and boys.
Mission: Definition of the new product offer of La Halle's exclusive brands: DNA , design, product development and picking in France, Italy, Portugal
and Asia.
In charge of about 300 ref/season.

Footwear/leather goods/belts/luggage designer men/women
UNIVERS MODE , Paris - CDI
De Mars 2012 à Février 2013
Clients: licences Marie Claire international, Acuitis, Première Vision.
Design of complete collections of accessories.
Projects for professional fairs: color consultation for Première Vision Paris.
Interviews and press conferences on international trends.
Accessories designer and product manager for men, women and kids
ADM BEAUTY , Courbevoie - CDI
De Avril 2008 à Février 2012
Clients: Diesel, Armani, Cacharel, YSL, Stella McCartney, Lancôme, Lise Charmel, Etam, …
Creation of bags, pouches, small leather goods, luggage, jewelry, accessories; Development (50 to 100 styles/month) and production monitoring up to "ok prod" prototypes.
(Turnover in 2011: € 7.5 million)

Leather goods designer men&women
POURCHET , Paris - CDD
De Septembre 2007 à Mars 2008

Design of 12 lignes of bags and matched small leather goods for FW 2008.
Leather goods designer freelance
GREAT BY SANDIE , Paris - Free-lance
De Mai 2007 à Mai 2012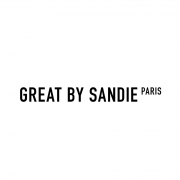 Searches, sketches, and technical sheets (10 to 15 styles/season).
Formations complémentaires
Prépa HEC
Lycée Jeanne D'Arc
2002 à 2003
Year of intensive program preparing for the national competitive exam for entry
to business schools ("prépa HEC").
Construction de collection
IFM - marketing
2018 à 2018
Baccalauréat S
spécialité physique-chimie
2001 à 2002
Photo-reportage training
EPSAA - Photography
2019 à 2020
Training on photo-reportage: Technics, composition, sequence, portrait...
Night Classes via the Municipal Classes for Adults of the Paris City Hall.
Digital photo studio training
CMA - photography
2020 à 2021
Digital photo studio training: theory and technique of digital photography.
Studio practice: live model, portrait and still life photography.
Use of the electronic studio flash.
Digital image processing: computer retouching, printing, storage...
Evening classes via the Municipal Courses for Adults of the Paris City Hall.
Parcours officiels
ECSCP – Création – stylisme/modélisme – 2006 – Cours spécial en stylisme/modélisme (2 ou 3 ans)

Compétences
coordination de collection
Centres d'intérêt
Cinema: French
Scandinavian
Iranian
independent American and Korean. Photography. Trips worldwide including Latin America and the Middle East. Gastronomy and mixology.